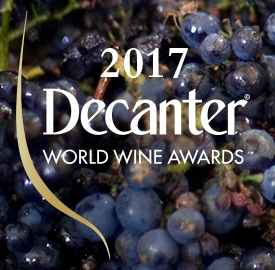 The results are now available from the 14th edition of the Decanter wine competition. What started out as a pretty big wine event has now grown into a logistical monster. This year they received more than 17,000 entries from 42 countries and there were hundreds of judges involved. Bob Campbell MW was the "Regional Chair" for New Zealand wines. The other Kiwi involved was Cameron Douglas MS.
From all these wines there were:
34 Platinum Best in Show
175 Platinum Best in Category
456 Gold Medals
3348 Silver Medals
7044 Bronze Medals.
There are some interesting categories for the top awards such as Best Spanish Fortified, Best Very Old Sherry, Best Value Mature Sherry, Best Mature Sherry, Best Sweet Sherry etc. etc.
Platinum awards for N.Z. wines are:
Best N.Z. sparkling – Nautilus Cuvee Brut
Best N.Z. Riesling – Saint Clair Block 9 Big John Riesling 2016
Best N.Z. Sauvignon Blanc – Wairau River Reserve Sauvignon Blanc 2016
Best Value N.Z. Chardonnay – Te Pa Marlborough Chardonnay 2015
Best N.Z. Chardonnay – Vidal Legacy Chardonnay 2015
Best N.Z. Pinot Noir – Te Kairanga Runholder Pinot Noir 2015
Best Value N.Z. Red Bordeaux Varietals – Koha Merlot Cabernet Franc 2015
Best N.Z. Red Bordeaux Varietals – Villa Maria Reserve Merlot 2014
Best Value N.Z. Red Rhone Varietals – Sileni The Peak Syrah 2014
Best N.Z. Red Rhone Varietals – Rod McDonald Wines Quarter Acre Syrah 2015
Best N.Z. Sweet Wine – Seifried Sweet Agnes Riesling 2016